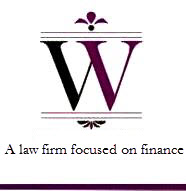 Beverly Winstead
Managing Attorney
Law Office of Beverly Winstead, LLC
, , Unites States
Professional Background
Beverly Winstead is the managing attorney for the Law Office of Beverly Winstead, LLC, located outside of Washington, DC. She provides counsel for taxpayers (including individual, corporate and non-profit clients) who have tax disputes with the Internal Revenue Service (IRS) or state tax agencies. She handles civil litigation in the US Tax Court and Maryland courts. Areas of litigation include civil tax matters and breach of contract claims. She also serves as the Director of the Low Income Taxpayer Clinic at the University of Maryland, Carey School of Law. In this capacity supervises student attorneys in resolving tax disputes for low income taxpayers.
Ms. Winstead obtained her undergraduate degree in Business Administration with a concentration in finance from Bowie State University. After finishing her undergraduate studies she worked for local government in budgeting. She then earned a Juris Doctor degree from the University of Maryland, Carey School of Law.
Ms. Winstead is actively involved in the community and volunteers in various professional organizations. She serves on the board for the Fellowship of Christian Athletes for Central Maryland and the William E. Proudford Sickle Cell Fund, Inc. Additionally, she is a member of the American Bar Association, National Bar Association and the Maryland State Bar Association.
Connect with Beverly: