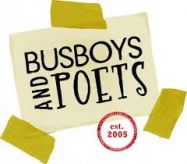 LITE Talks
Legal Innovator Talk Experience
FHG Media Enterprises
Washington, DC, Unites States
Professional Background
Held every 4th Thursday of the month at Bus Boy & Poet - 5th & K, LITE is a free "open mic" TED type "speed networking experience" that motivates, invigorates and promotes minority and women legal professionals as positive legal thought leaders who take their "law talk" to the community with awesome networking and engagement aired only on MinorityCounselorTV.com. Click to register @ https://www.eventbrite.com/e/lite-talks-legal-innovator-talk-experience-busboys-poets-tickets-26938229971?aff=eac2
LITE consists of entertaining yet thought provoking 20 minute substantive legal commentary (called "The Analysis") on issues that impact individuals, their businesses and communities as well as the interest of corporate, government and non-profit entities. After each Analysis, for 5 minutes, the audience is asked to share with 2 people seated next to them what they learned and then move to another seat before the next talk.
LITE promises to create a new "experience" for anyone impacted by the legal system, while while creating positive images of lawyers of color and women in the profession.
LITE is a nonpartisian event, so all legal thought leadership is welcome no matter how heated the legal discourse may get. We promise a lively discussion from diverse lawyers on every side of any legal fence. Minority lawyers who desire to speak, send an email to Litetalks@minoritycounselor.com - or call FHG Media @ (202) 830-2004.
All content provided by legal professionals on this site is intended to provide a general guide to the subject matter. Specialist advice should be sought about your specific circumstances. In some jurisdictions this video content may be lawyer advertising and should be treated as such.
Connect with LITE: